Saturday, July 7, 2001
Jefferson Township High School Field

Jefferson Township Day is an all day event beginning at 9:30 A.M. with the Mayors Breakfast at the Jefferson Township Museum and ending with a fireworks display at 9:45 in the evening. Jefferson Day 2001 will be held on Saturday, July 7, 2001. (In case of inclement weather it will be held on Sunday, July 8, 2001.)

The theme for Jefferson Day 2001 is "2001 A Jefferson Odyssey". The Jefferson Arts Committee will be recognizing individuals, businesses, and organizations in the community who exemplify their involvement in community affairs or with members of the community. Certificates of recognition will be presented at a ceremony on the main stage at 7:30 p.m. Recipients are nominated by the community at large and reviewed by a special committee. These awards are now an annual tradition in Jefferson Township. Activities of the Jefferson Arts Committee are excluded from these awards.

Come and Join the Fun

Click here to view

Jefferson Township Day Schedule of Events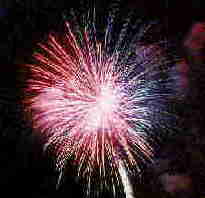 * * * F I R E W O R K S * * *
Street Parade,
Bicycle Parade
& Contest
| | |
| --- | --- |
| Music & Dancing | |
| | |
| --- | --- |
| | Arts & Crafts |
| | |
| --- | --- |
| Food Vendors | |
| | |
| --- | --- |
| | Sack Race |
Fun & Games for Children,
Fishing Contest,
Community Service Awards.


Something for Everyone!

Jefferson Township Day is produced by the Jefferson Arts Committee.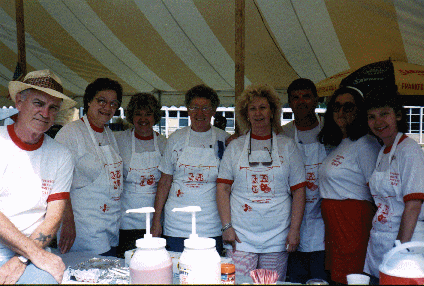 The Jefferson Arts Committee
It is recommended that the public park in the Middle School parking lot and up Weldon Road towards the old Snow Bowl area and Mahlon Dickerson Reservation if they plan to exit towards Rt. 15/Lake Hopatcong. Park in the High School parking lot down towards the Municipal Building and Dover Milton Road if you plan to exit towards Rt. 23/Milton. Parking will also be available on Morris County Park Commission Property at the Snow Bowl site on Weldon Road adjacent to the Jefferson Township Middle School.
It is suggested to bring a lawn chair or blanket for your comfort
Note: For general information on the day's activities,
call 697-3828 or 697-5957
** IMPORTANT NOTES **
Use refuse containers for garbage and recycling containers for soda cans.
Alcoholic beverages, fireworks, and bicycles are not permitted on the field or school grounds.
Stop by the information booth for up-to-date schedules and 50-50 raffle tickets.
Please bring a lawn chair or blanket to comfortably enjoy the day and evening entertainment.
The Jefferson Township Rescue Squad and The Milton First Aid Squad will be on the field throughout the event.
Port-a-johns will be located on the field.
No dogs or animals of any kind or bicycles permitted on the field at any time.
Handicapped parking and a handicapped rest room will be available.
A $2.00 admission fee per adult and a $1.00 admission fee per child will be charged at all entrance gates beginning at 6 p.m. (Except Babes in Arms).
Please follow the Police Department's directions when exiting the field after the fireworks.
Lightsticks will be sold
by the Jefferson Arts Committee
at dusk.
Click here for

Directions to Jefferson Township Day
Approximately 1,500 visitors attend during the day and up to 5,000 during the evening activities.
Contracts for Jefferson Township Day 2001 are available by contacting the following.
Arts, Crafts & Merchandise vendors; John Foccaci at (973) 697-2032.
Food and Refreshment vendors; Fran Foccaci at (973) 697-2032.
Entertainers; Maria Robertson at (973) 697-7487.
Service Clubs; John Foccaci at (973) 697-2032.
Community Service Awards; Brooke Hardy at (973) 697-2348.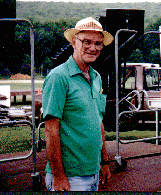 Jack Kelly
Citizen Of The Year 2000
For General information, contact Jack Kelly at (973) 697-5957 or by fax at (973) 697-1182 or Janet Breckenridge at (973) 697-8124.